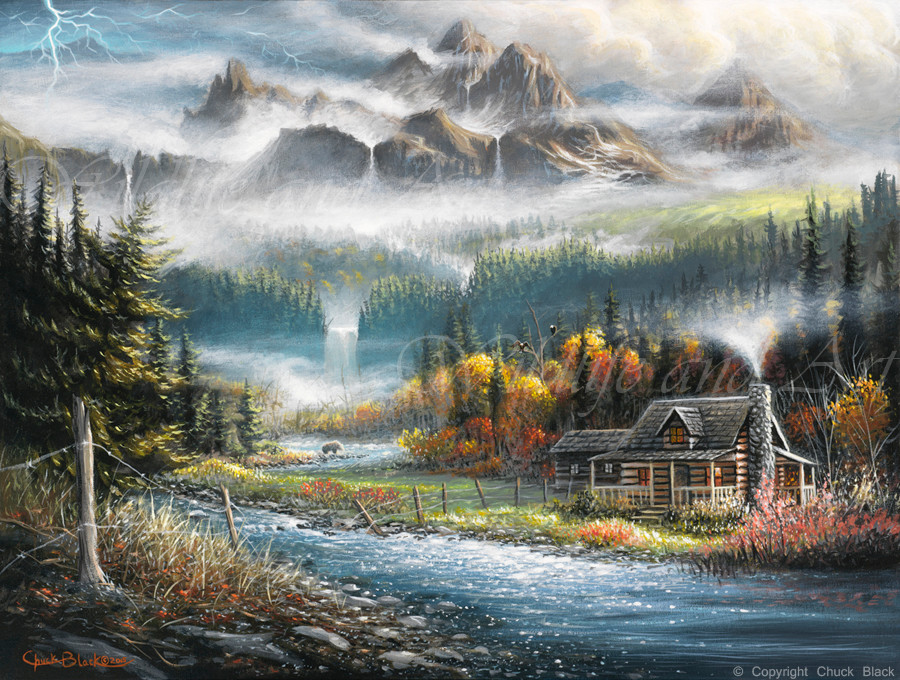 This week I embarked on a new series of paintings which will encompass my experience and inspiration from the amazing region where I reside, Southwest Montana. This first piece I titled "Paradise Valley" which is where the infamous Yellowstone River exits the Yellowstone National Park and flows into the plains of Big Sky country. 
I wanted this painting to capture the experience of navigating up through this part of the Yellowstone River drainage, not in a literal sense, but a metaphorical one. The foreground begins with the feeling of being at the mouth of the valley. As you navigate up through the painting the river gets rougher, the terrain becomes steep, and the dramatic scenery that is evident of the Yellowstone Plateau becomes apparent. The far reaches of the background then depicts some of the high glacier formed peaks. 
Bringing all of these features into a single painting was a challenge for me, but also a rewarding experience. Opening new doors in my creative process, I now hope to explore this technique in depth. In the coming months I'm hoping to capture the beauty, the atmosphere, and the feeling of being in Southwest Montana through my paintings. I want my art in this series to capture these aspects in such a way that no other artist has attempted to do.
You can purchase canvas prints of this painting in my shop
View the time-lapse video - 
 Become part of our community
Get free shipping when you sign up!
---
3 comments
---
---